What's On
See below for our daily timetables of on-site events, demos and entertainment.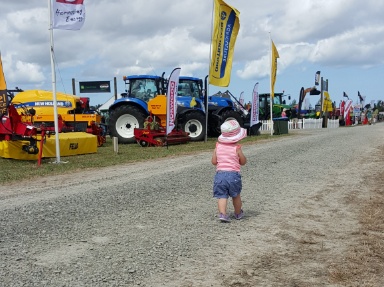 Home & Leisure Exhibition
In 3 large lifestyle pavilions you'll experience the highest quality products and services from exhibitors from all over. From food and wine to gadgets and outdoor furniture, you'll find something exciting.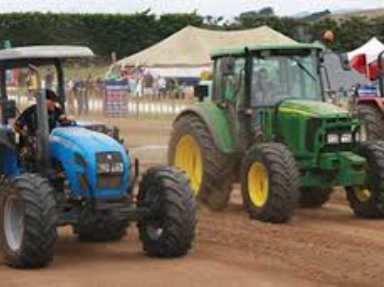 Tractor Pull
For over 25 years the Northland Field Days have been successfully running the tractor pull competition on the 100m track for novices, experienced drivers and spectators to enjoy. This year will be no different! Head to the Tractor Pull Area on Wells Road and experience the fun and thrill of rural racing that tests brute strength, skill and technique.
Sheep Dog Trials
One of our most popular events, sheep dog trials are part of our kiwi DNA. People of all ages delight in watching the best sheep dogs from around Northland compete.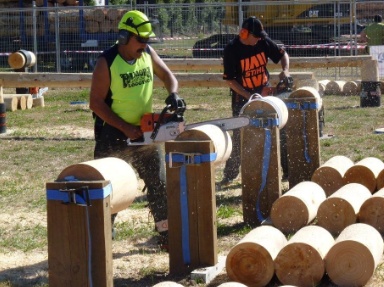 Logger Sports
Logging teams from around Northland compete in this exciting event, so come on down, pick your favourite team and join in the fun!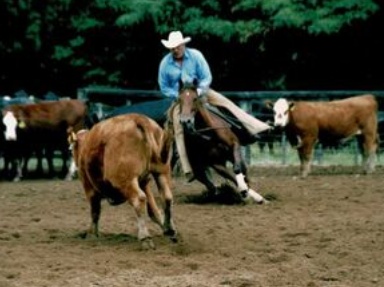 Cutting Horses
A bit of the wild west comes to Northland with the Stronghold Cutting Horses Demonstration.
Time
Event / Entertainment
Location
All Day
Clydesdale Horse Rides
Outside HQ
All Day
Event Fun Kids Entertainment
Between Newlove Road & Lew's Way
All Day
Laser Clay Shooting
Sites D1 to D4 on Bertolini Boulevard
All Day
Rides in Northpower Bucket Truck
Site H20 on Gallagher Way
All Day
Competitions at Northpower Site
Site H20 on Gallagher Way
All Day
Caro's Crazy Critters Animal Farm
Between Newlove Road and Lew's Way
9.30am onwards
Tractor Pull Competitions:
– Bank Challenge
– Business Challenge
– General Heats
Tractor Pull Area – Wells Road
9.30am onwards
Sheep Dog Trials
Dave Phillips Memorial Drive
Time
Event / Entertainment
Location
All Day
Clydesdale Horse Rides
Outside HQ
All Day
Event Fun Kids Entertainment
Between Newlove Road & Lew's Way
All Day
Laser Clay Shooting
Sites D1 to D4 on Bertolini Boulevard
All Day
Rides in Northpower Bucket Truck
Site H20 on Gallagher Way
All Day
Competitions at Northpower Site
Site H20 on Gallagher Way
All Day
Caro's Crazy Critters Animal Farm
Between Newlove Road and Lew's Way
9.30am onwards
Tractor Pull Competitions:
– Bank Challenge
– Business Challenge
– General Heats
Tractor Pull Area – Wells Road
9.30am onwards
Sheep Dog Trials
Dave Phillips Memorial Drive
Time
Event / Entertainment
Location
All Day
Clydesdale Horse Rides
Outside HQ
All Day
Event Fun Kids Entertainment
Between Newlove Road & Lew's Way
All Day
Laser Clay Shooting
Sites D1 to D4 on Bertolini Boulevard
All Day
Rides in Northpower Bucket Truck
Site H20 on Gallagher Way
All Day
Competitions at Northpower Site
Site H20 on Gallagher Way
All Day
Caro's Crazy Critters Animal Farm
Between Newlove Road and Lew's Way
9.30am onwards
Tractor Pull Competitions:
– Bank Challenge
– Business Challenge
– General Heats
Tractor Pull Area – Wells Road
9.30am onwards
Sheep Dog Trials
Dave Phillips Memorial Drive